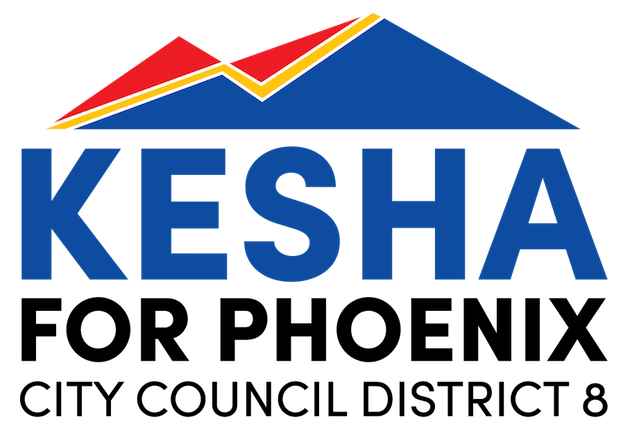 YOUR
Advocate for District 8
YOUR Advocate for District 8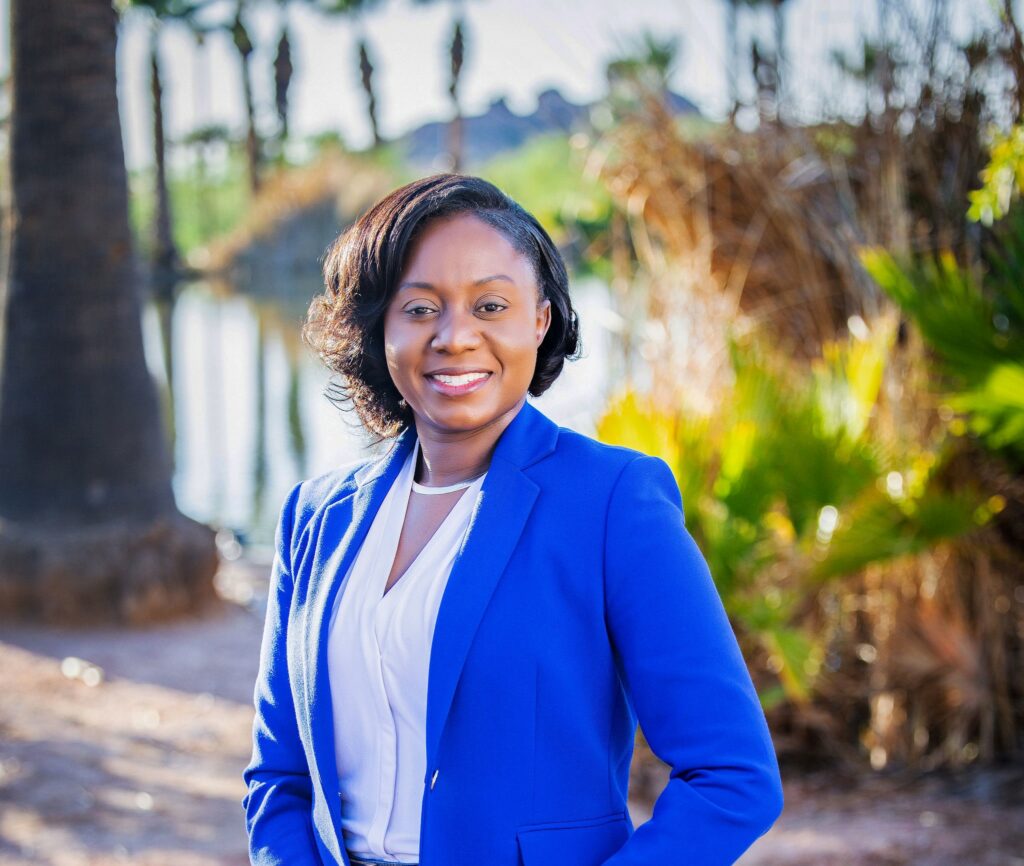 Kesha Hodge Washington has been active in the City of Phoenix, District 8, for over twenty years. She has and continues to volunteer and serve in many areas, from voter registration and civic engagement to providing food and basic necessities to individuals in need. The current issues facing District 8 require an intentional, strategic, and comprehensive approach.
She moved to Arizona from the U.S. Virgin Islands in 1999 and has been active in Phoenix ever since. The daughter of a mechanic and a bookkeeper, Kesha is a first-generation college graduate who earned her bachelors degree from the University of the Virgin Islands and her law degree from Arizona State University College of Law.
Kesha is a former Assistant Attorney General who practiced law in Phoenix for 20 years. After graduating from law school, she clerked at the Arizona Court of Appeals for Honorable Cecil B. Patterson and then as a senior law clerk to Honorable Maurice "Mo" Portley. She served as Assistant Attorney General working to protect children in physically and sexually abusive environments, was later appointed Special Deputy Attorney General to investigate and prosecute election law violations by former Maricopa County Sheriff Joe Arpaio, and routinely provided free representation to tenant families and individuals facing eviction. Kesha also successfully represented consumers getting ripped off by big insurance companies who—after collecting years of premiums—refused to pay out the promised benefits.  Her twenty years of experience in law firm, government practice, and in-house settings has given Kesha valuable insight on how to effectively achieve results.
Kesha has always been determined. She has put that determination into action in courtrooms and in her work to raise scholarship money for high school and college students, mentor young women, and provide free legal services to those in need. Kesha is active with a number of organizations including Delta Sigma Theta Sorority, Inc., Cottonfields Homeowners Association, and the American Bar Association.  
Kesha is a professional problem solver, lawyer, consensus builder, and a passionate leader committed to the constructive development of our community. Never one to sit on the sideline, Kesha believes in leading by example and is ready to zealously advocate for District 8 and bring a fresh perspective and innovative solutions to Phoenix City Council.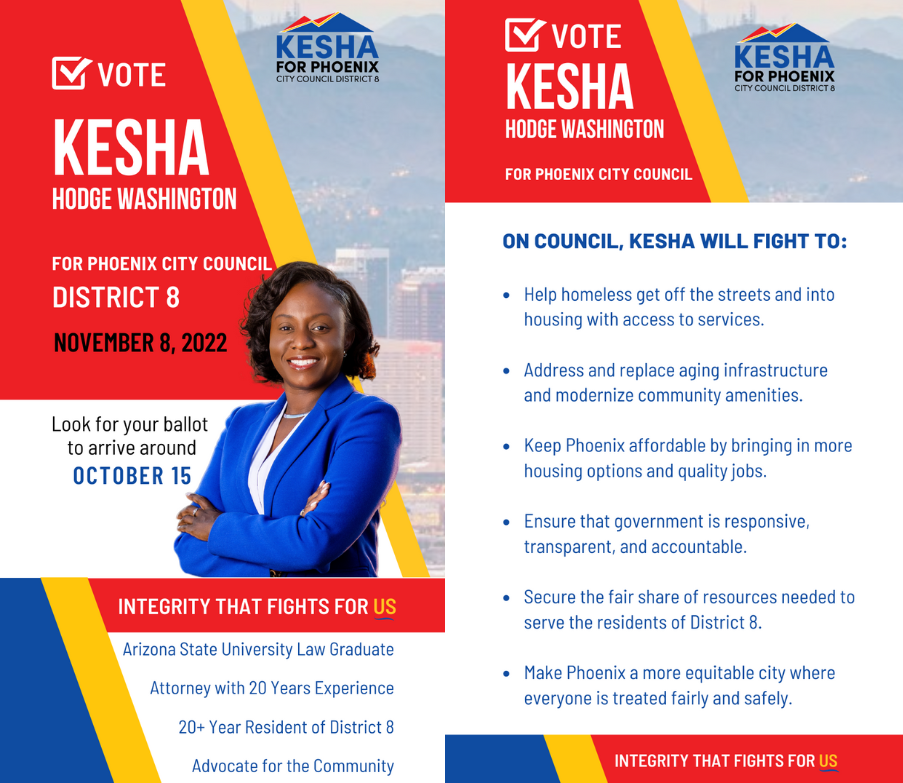 On Phoenix City Council, Kesha's priorities will center on intentional, strategic, and comprehensive approaches to: